Georgia's class of 2020 continued a now-half-decade trend of outpacing the nation on the ACT, with the state's average score increasing as the national average dropped. But how did school systems across Southeast Georgia match up against the rest of the Peach State and the national average?
Georgia's average composite score for the class of 2020 was up from the 2019 score and higher, for the fifth year in a row, than the national average. The national average actually dropped from 2019 to 2020. Georgia scores in each individual subject area increased and were higher than the national average.
All scores are based on 2020 high school graduates who took the ACT at some time from grades 10 to 12.
Candler County Schools do not have data to report as very few students take the ACT in the school system. We reached out to the Evans County school system but did not receive a response back.
Click here to see the statewide data on the most recent scores.
Story continues below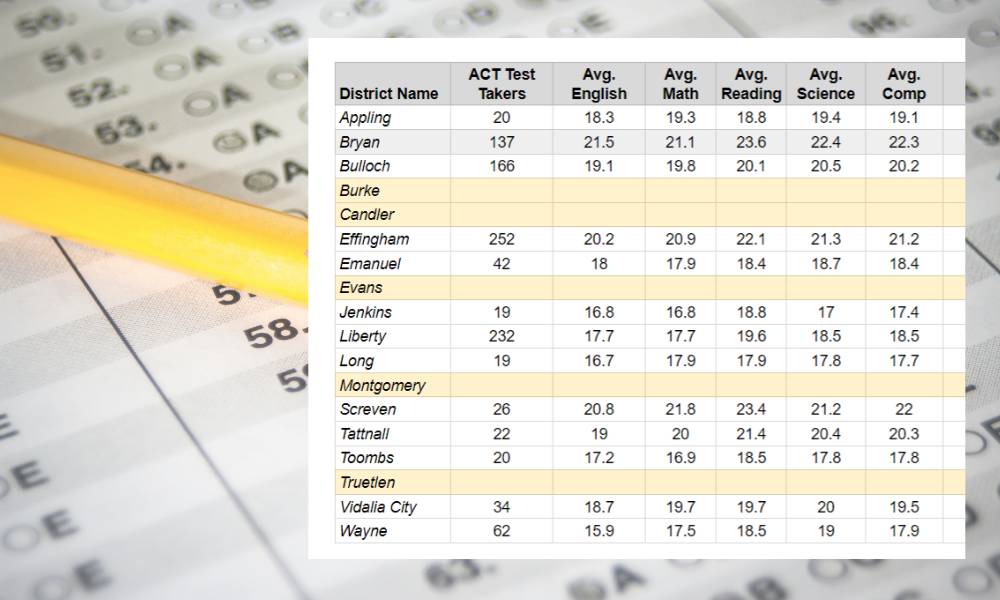 National 2020
Georgia
2020
2019 to 2020 State Increase
English
19.9
21.3
0.04
Mathematics
20.2
21
0.03
Reading
21.2
22.5
0.03
Science
20.6
21.6
0.04
Composite
20.6
21.7
0.03