The Georgia Attorney General's Office has opened an inquiry for mediation with the City of Oliver after a complaint was filed against the city for failure to comply with Georgia's Open Records Act.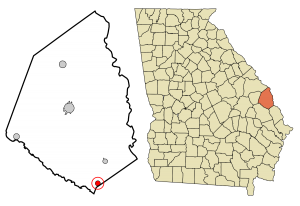 we filed a complaint against the City of Oliver in southeast Georgia's Screven County last week after the city refused to fulfill an Open Records Request related to the Oliver Police Department run by Chief Pat Kile. A formal request was filed in July 2020 as part o follow-up research for an article published about Oliver's misuse of radar speed detection devices back in April 2020. we sought copies of the citations affiliated with the misused equipment, correspondence with the Georgia Department of Public Safety, and pertinent municipal court documents, all of which are subject to public review. The City confirmed receipt of the request, but after more than thirty days and four follow-ups by phone and email, the request remains unfulfilled.
We reached out to the City early last week for contact information of the city attorney in hopes of resolving the matter before going to the state, but City Clerk Melba Barber refused to provide a phone number or email. When pressed, she said an Open Records Request would need to be filed, but disconnected the phone call when an attempt was made to make the request by phone as permitted under the law.
The matter, now that it involves the state attorney general, is a civil one which can result in fines of upwards of $1,000 per city official in addition to open government training. The AG's office can also bring misdemeanor charges against those who thwarted the release of public records, however, the criminal component has only been utilized in one instance since the law was enacted -with the City of Atlanta.
The City of Oliver will have 10 business days to respond. The correspondence to the City of Oliver by the state is below.