National Police Week is May 10-15, 2021. This tradition of recognizing the service and sacrifice of law enforcement began in 1962, when President John F. Kennedy issued the first proclamation for Peace Officer's Memorial Day and National Police Week. The week serves as a timely reminder of the wide range of varying work environments for law enforcement officers across the state and nation.
WalletHub recently compared the 50 states and the District of Columbia across 30 key indicators of police-friendliness, including the median income for law-enforcement officers, police deaths per 1,000 officers, and state and local police-protection expenses per capita.
We take a look in this week's Map Monday:
Note: "Law-enforcement officers" includes police and sheriff's patrol officers, detectives and criminal investigators.
California is ranked as the No. 1 state for being a cop, followed by Connecticut, Maryland, D.C., and Ohio, respectively.
At the other end of the spectrum, Hawaii is the worst state to be a cop, with Nevada, Kentucky, and Louisiana following behind.
Among the findings regarding the Peach State:
Life & Work for Cops in Georgia (1=Best; 25=Avg.):
11th – Law-Enforcement Officers per Capita
11th – Median Income Growth for Law-Enforcement Officers
25th – Violent-Crime Rate
24th – Police Deaths per 1,000 Officers
29th – Road Safety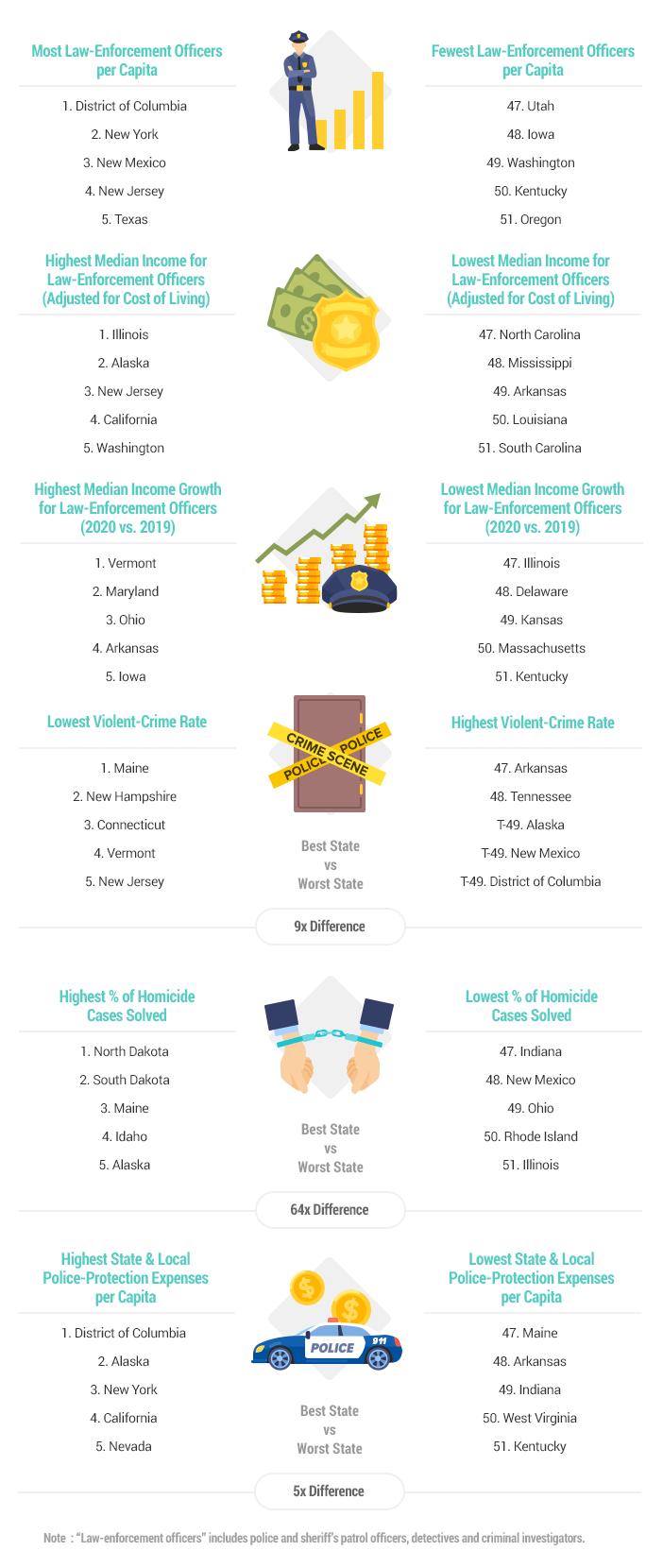 You can read the complete report here.