The Statesboro City Council will weigh whether or not it will approve COVID-19 related hazard pay for city employees during the next council meeting.

$150,000 of $1.7 million in funds awarded to the City under the CARES Act passed by Congress earlier this year is available for allocation for pandemic hazard pay. City Manager Charles Penny wrote in a memo to the mayor and council that other cities have approved similar hazard pay provisions but limited the award to public safety employees and those in public works. Penny, however, articulated his recommendation that officials issue the hazard pay to every city employee. If approved by council, each employee would receive a one-time payment of $500.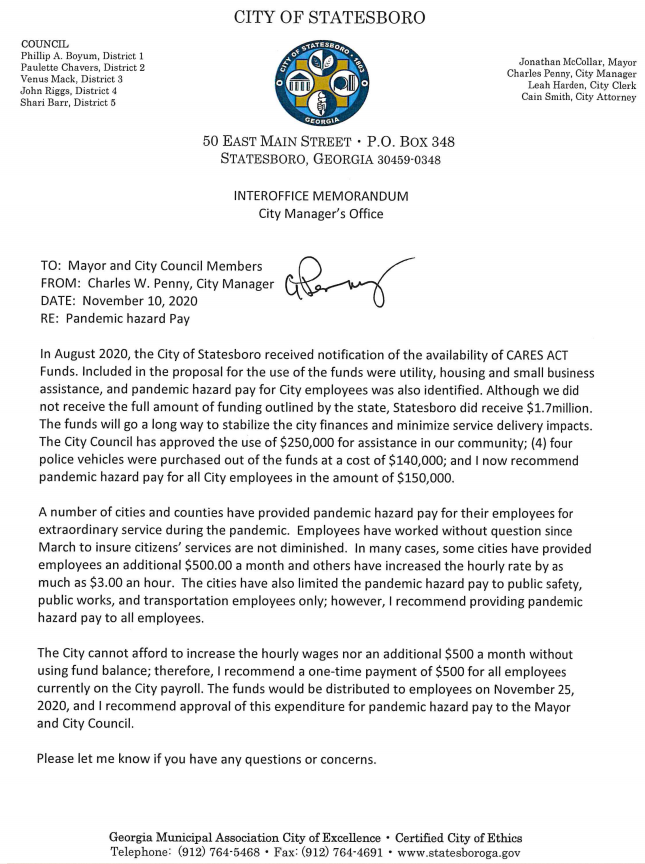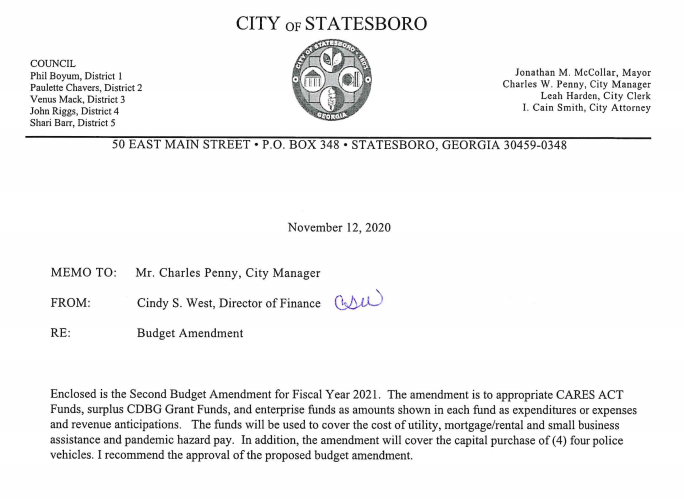 The resolution and corresponding budget amendment is available here.
You can read the agenda for the workshop here.
You can read the agenda for the council meeting here.